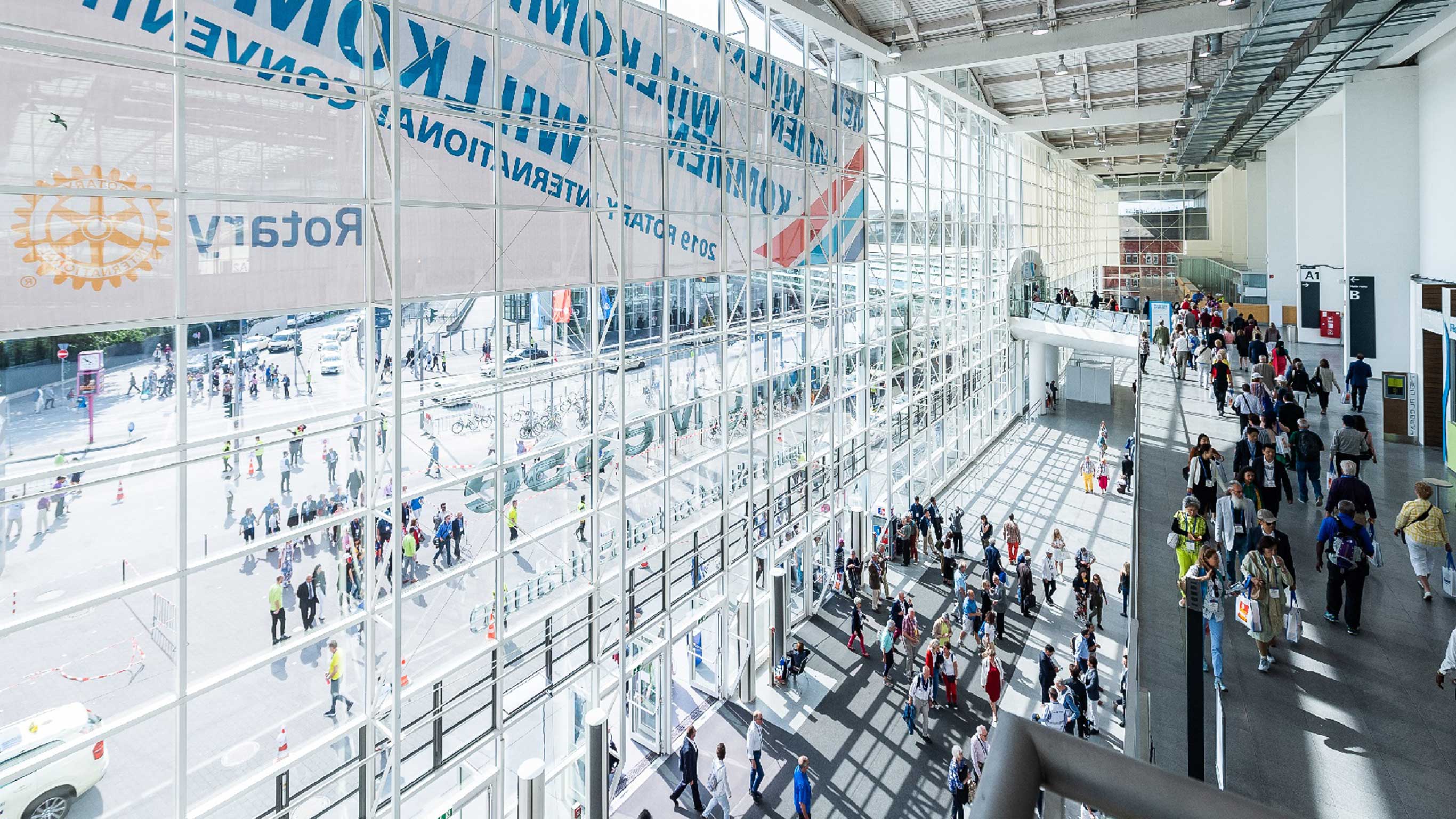 Insight // HMC Events
Guest Events: Architects, Advertisers, Retailers
Hamburg is beloved among guest organizers – be it for trade fairs or public exhibitions.
With a total of 36 events, the Guest Events division once again made a major contribution to the very good capacity utilization and the new record of more than 70 events on the exhibition grounds. Nordstil, the Aircraft Interiors Expo, and the OMR Festival were among the long-standing regular customers who made the decision to go with HMC once again in 2019. BIO-Europe®, a life science conference focused on biotechnology across five halls, and ARCHITECT@Work, a trade event for architects and interior architects with around 2,000 visitors, were among the outstanding new additions in the 2019 fiscal year.
Ivonne Kislaki, Project Manager Guest Events
"We offer every event organizer the perfect stage – be it a wedding, logistics, or a motorcycle show."
With the higher density of events, the Hamburg exhibition grounds – with its modern and flexible halls and various access options – again demonstrated that it is a top location for the realization of multiple events at the same time.
You can find information about more events here.
Aircraft Interiors EXPO
© Reed Exhibitions
Nordstil
© Messe Frankfurt / Jean-Luc Valentin