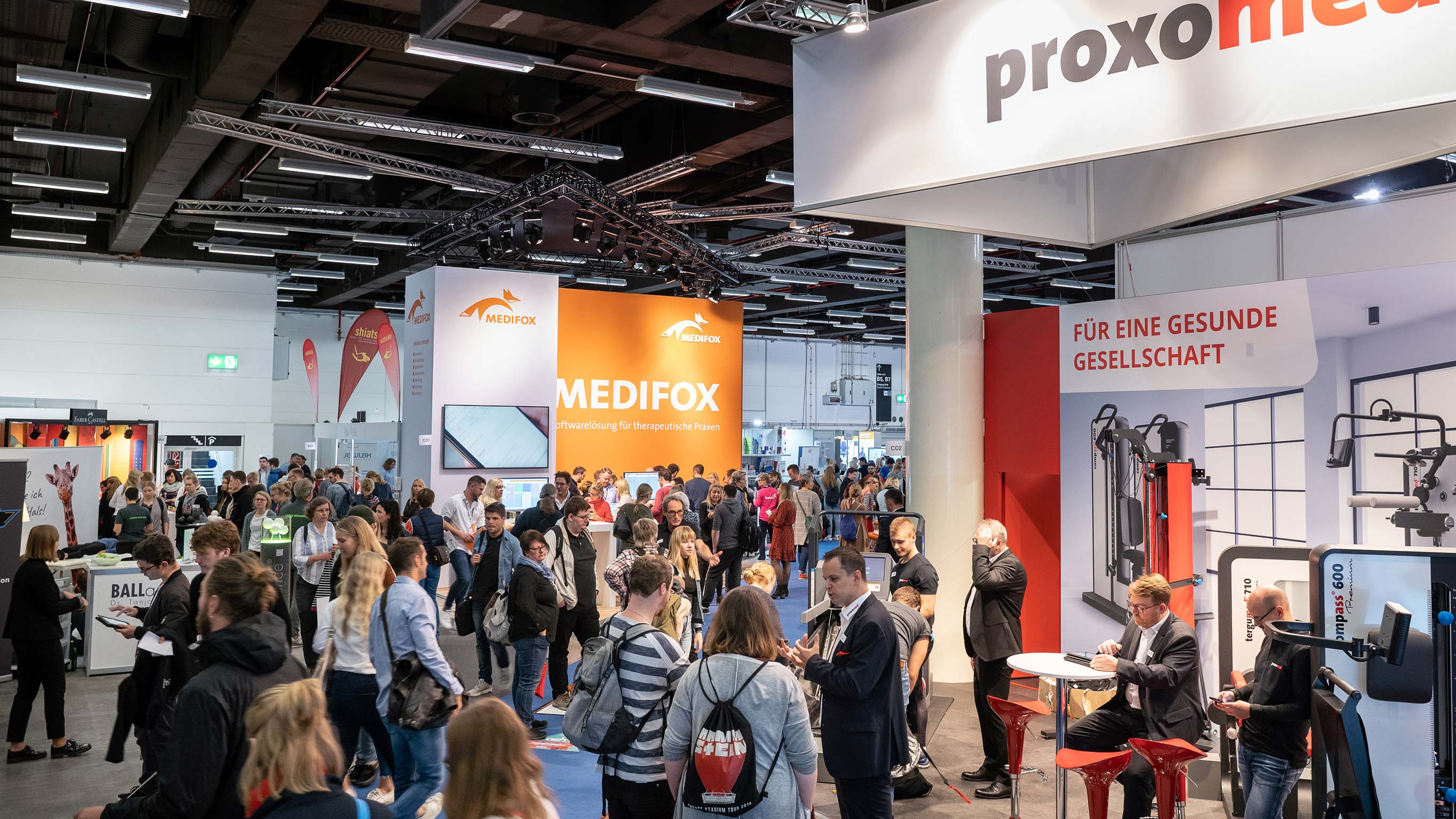 Insight // Premieres
therapie HAMBURG: Partnership with Leipziger Messe
The trade fair with congress for therapy and medical rehabilitation concluded with a brilliant result.
A New Industry Platform in the North
From acupuncture and massages to the Zilgrei method – the list of therapies and treatment methods from the fields of natural medicine, alternative medicine, and classic medicine is long. In order to stay on top of things, physiotherapists, ergotherapists, and sport therapists have to undergo professional development.
With therapie HAMBURG, HMC – in partnership with Leipziger Messe – will from now on organize a trade fair and the accompanying congress that account for this fact. The professional development event for Hamburg, Lower Saxony, Schleswig-Holstein, and Bremen takes place annually on the grounds of Hamburg Messe. Conceptually, the trade fair is oriented towards therapie LEIPZIG, Germany's leading national industry platform for therapy, medical rehabilitation, and prevention.
Carola Tepper, Manager Customer Service
"I appreciate the trust placed in me – despite being new to the company – to be asked to accompany a new event like therapie HAMBURG from the very beginning. I look forward to other great events and the challenges that come with them."
For the premiere on October 25 and 26, 2019, around 2,500 visitors and nearly 100 exhibitors came together from five countries. Approximately 92 percent of the exhibitors have already notified us of their intention to participate again, and 98 percent of visitors would recommend the event to others. In 2020, a further-developed version of therapie HAMBURG is expected to be held on October 23 and 24. It is likely that the coronavirus will still be a hot topic at that time.
To the event website: therapiemesse-hamburg.de
© Leipziger Messe GmbH / Uwe Frauendorf
© Leipziger Messe GmbH / Uwe Frauendorf